Before you can take your practical driving test you must have passed your Theory Test. The two part theory test puts your knowledge of the highway code to the test, and checks you can spot hazards.
But the theory test hasn't always been in place. In 1996 it was during practical driving tests that you answered questions about the Highway Code. Much less formal than the process today. This somewhat formal process can put some learners off. As a driving school we are often asked a lot of questions about the theory test. It can strike fear into the most confident learner drivers.
To help you prepare we have put this theory test guide together. It covers everything you need to know before taking the theory test.
How Does The Theory Test Work?
The theory test will take place at your nearest driving theory test centre. You can find your nearest test centre here, or ask your 4 Wheelz driving instructor where yours is. The test is in two parts – multiple choice questions and the hazard perception test. Both of the tests get marked separately. You will need to pass both parts of the theory test to pass.
For the first part of your theory test you will sit the multiple choice question part of the test. This will take place at a computer, partitioned off from neighbouring screens. You don't have to worry about being thrown in at the deep end as before the tests begins you will get a 15-minute practice. You'll get some practice questions to answer so you can get use to the format before the real test begins.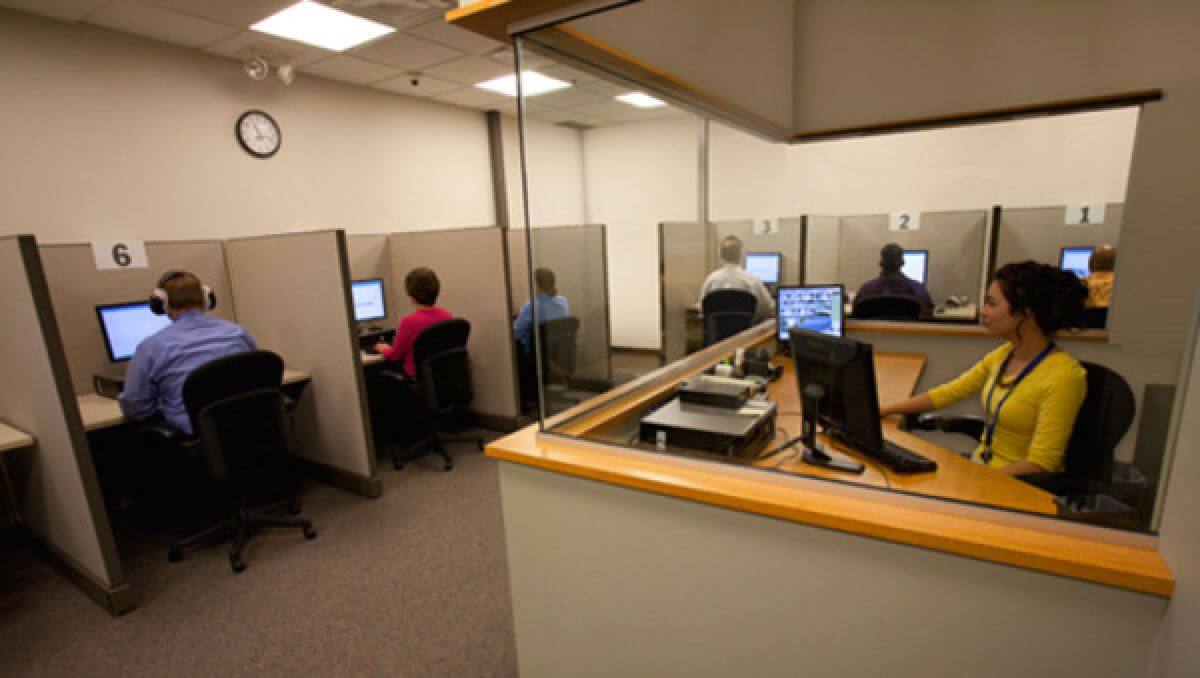 Credit: motoring.co.uk
When the practice session is over there'll be 50 multiple-choice questions for you to answer. Each will test your knowledge of the Highway Code. You will have 57 minutes to answer all the questions in the multiple-choice section. Take your time and ensure that you read and understand each question thoroughly.
To pass this section of the theory test you will need to answer 43 of the 50 questions asked correctly.
When you've answered all 50 multiple choice questions you'll get a few minutes break. The hazard perception part of the test will begin automatically. Before diving into the hazard perception test you'll watch a short video about how it works, which you can watch below.

During the test you will see 14 clips, which you won't be able to review or revisit once the clip has played out. Each clip features one developing hazard, but one will feature two developing hazards. For each developing hazard you spot you need to click the mouse. The quicker you spot the developing hazard the higher number of points you'll receive. You can score a maximum of 5 points per hazard.
As soon as you see a hazard developing you can click. You won't lose marks for clicking when there is no hazard, but you will if you are constantly clicking. To pass this part of your theory test you will need to score 44 points out of a possible 75. To pass this part of your theory test you will need to score 44 points out of a possible 75.
How Much Does The Theory Test Cost?
The standard driving theory test costs £23 to take. This price covers both the multiple choice questions and the hazard perception test.
How To Book My Theory Test?
When you feel ready to book your theory test you can book easily online through the gov.uk website. Simply visit their online theory test booking service. Make sure you have your provisional driving licence, email address and a credit or debit card to hand. You won't be able to book your test immediately, there is usually a short waiting time before there is availability. So don't leave it until the last minute.
When Can I Take My Theory Test?
You can take your theory test whenever you like, from the age of 17, as long as you have a provisional licence. We recommend starting with some driving lessons before you dive straight into your theory test. This will give you a better understanding of the roads and how they work. When you join 4 Wheelz you will also have the opportunity to receive a theory test pack designed to help you understand the Highway Code and pass your theory test.

What Should I Take To My Theory Test?
When taking your theory test you will need to take your photo provisional driving licence with you. Without it you won't be able to take the test and you will not receive a refund, so don't leave home without it. You are not allowed to take personal items into the test room. But the test centre will have a number of lockers where you will be able to store items like your bag and phone if needed.
Want help preparing for your theory test? Get in touch with our team today and book your first driving lesson with 4 Wheelz Driving School.