A Career as a Driving Instructor
One of the best aspects of life as a driving instructor is its flexibility.
It's so easy to organise your work around other aspects of your life, such as your children, which makes it the perfect career for anyone keen to offer a service that makes a genuine difference to people's lives, yet remain in control of their working hours.
Excellent earning potential
You can expect to earn approximately £460.00 for 20 lessons a week and £820 for 35 hours per week. Remember you also have a new car for business and personal use that is TAX deductible including it's running costs.
Why You Should Choose 4Wheelz
4 Wheelz is ORDIT registered and the DVSA regularly checks our trainers and training premises, we have always achieved grade 'A.'  DVSA Supervising Examiners have written: 'Excellent establishment and facilities' – 'Good range of up to date reference material' – 'Training reports are clear, providing good information for the trainee.'
Full Money Back Guarantee if you are not completely happy after your first training session, we will give you a full refund. All we ask in return is for you to tell us where we let you down so we can further improve our service.
Classroom Training most training schools give you the training material or point you to a website and leave you to it, and if you have paid for the full course, it's a bit late to have second thoughts. We don't work that way, for instance, we supply DVSA approved training material to study at home and digital software to study on your smartphone, tablet, or PC. You can also book classroom training sessions with a Grade A ORDIT registered trainer at no extra cost. Mock tests can also be taken in a classroom environment to be as close to the real test as possible, all included.
Flexible Training sessions your training sessions are flexible so they can be tailored to suit your busy schedule. Pick up from home for in-car training can often be arranged.
4 Wheelz Trainers are grade 'A.' DVSA ORDIT registered and have all passed the Cardington test.
High Pass Rates it may surprise you to know our pass rate is more than 50% above the national average. The vast majority of local qualified driving instructors (ADI's) use 4 Wheelz for standards check training and Continual Professional Development (CPD).
Free Assessment we offer a free assessment for you to see if driving instruction is the right career for you. We understand that this is not the career for everyone, find out before you start spending your hard-earned cash.
Discover your exciting new career as a driving instructor by requesting this free guide today!
Once Qualified as a Driving Instructor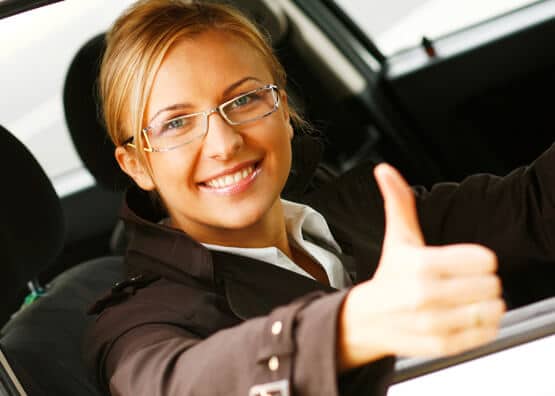 Excellent office back up
When you start as a 4 Wheelz driving instructor, you have fully trained sales staff to acquire you, new pupils, when needed. Administration staff to help and advise you if needed, and you're always welcome to pop in for coffee and a chat.
All work is local to your home
We supply new pupils within the six postcodes you choose, so you won't spend the majority of your day earning nothing while you are driving 15 miles or more between lessons. We understand that wasting time driving long distances in-between lessons is not cost-effective.
Business Cards
We supply business cards to promote yourself as the local 4Wheelz Driving Instructor, and there's even space to print your name and number.
We Also Supply
Dry Wipe Folder with eraser pen for you to use when explaining to your pupils how to negotiate with road junctions, roundabouts etc. Accelerated learning sheets to hand out to your pupils on the appropriate lessons hopefully, making your job a little easier.
You Choose Your Car Decals
You choose between automotive-quality vinyl or magnetic decals, and a magnetic roof sign with roof protector.
Contact 4 Wheelz Driving Instructor Training
Call Local Rate: 0845 468 1808
Monday to Thursday 9 am until 6 pm
Friday 9 am until 5 pm
Contact online:
https://www.4wheelz.co.uk/contact-4wheelz/
Are You Already Training to Become a Driving Instructor?
Are you frustrated with your Trainer?
Do they arrive late for training sessions?
Are your training sessions cut short?
Do you feel you're not progressing because of old teaching & coaching methods?
Are you being charged extra for training materials?
Are the training materials out of date or second hand?
Would you like the option to have video in-car recording, so that you can review any areas of training you are finding difficult within the comfort of your own home?
Do you find the training car difficult to drive?
Is the training car dirty, or does it smell?